neuroanatomy
applied & theoretical
The group of Neuroanatomy of the Unit of Human Genetics and Cognitive Functions is interested in the development and evolution of brain anatomy. Our main tools are mathematical modelling, magnetic resonance imaging and human genetics. We develop computational neuroanatomy methods base on our theoretical models which we use to analyse the normal diversity of human brain anatomy, as well as to look for differences associated with neurodevelopmental pathologies. We are particularly interested in Autism Spectrum Disorders. The group of Neuroanatomy is lead by Roberto Toro.
These are slide shows of different presentations of our research.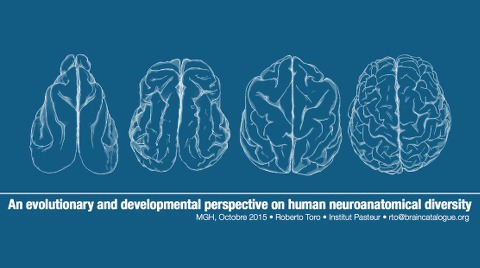 An evolutionary and developmental perspective on human neuroanatomical diversity.

Presentation at the Laboratory of Computational Neuroanatomy of the Massachussets General Hospital, Boston, USA in Octobre 2015.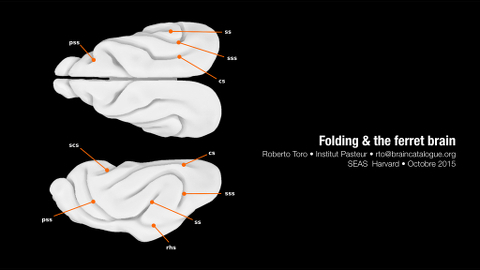 Folding & the ferret brain.

Presentation for the work group on brain folding at the Applied Math Lab of the School of Engineering and Applied Sciences, Harvard University, Boston, USA in Octobre 2015.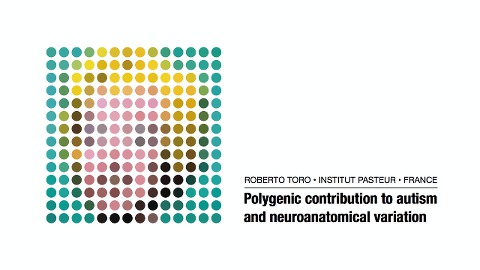 Polygenic contribution to autism and neuroanatomical variation.

Presentation at the 17th International Fragile X and other Early-Onset Cognitive Disorders Workshop, Strasbourg, France in Septembre 2015.